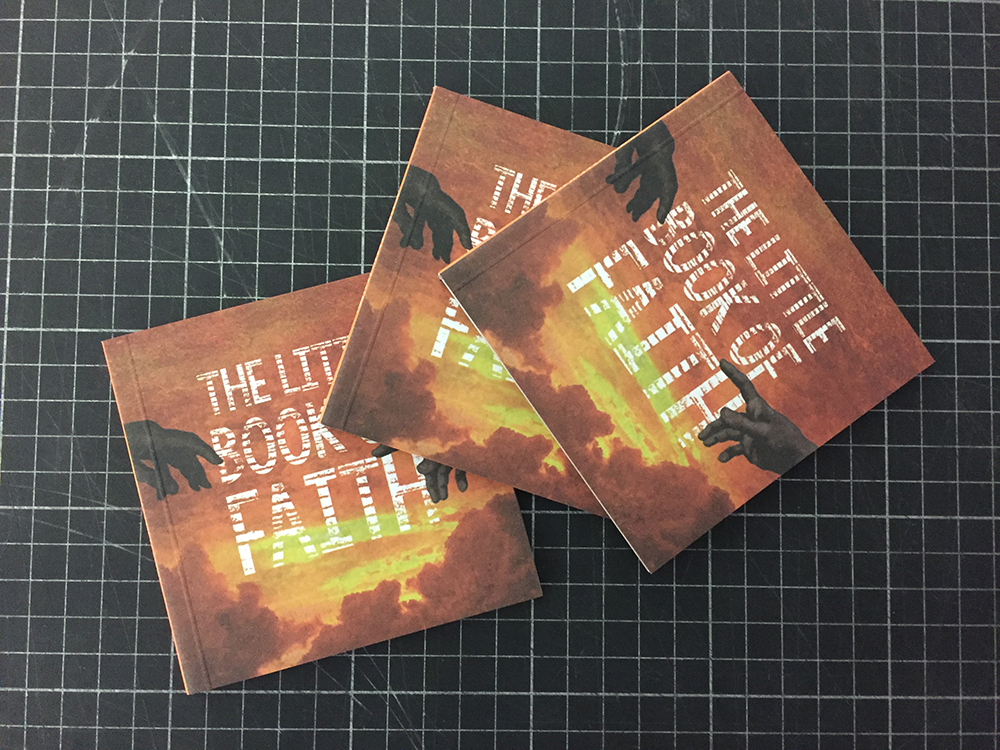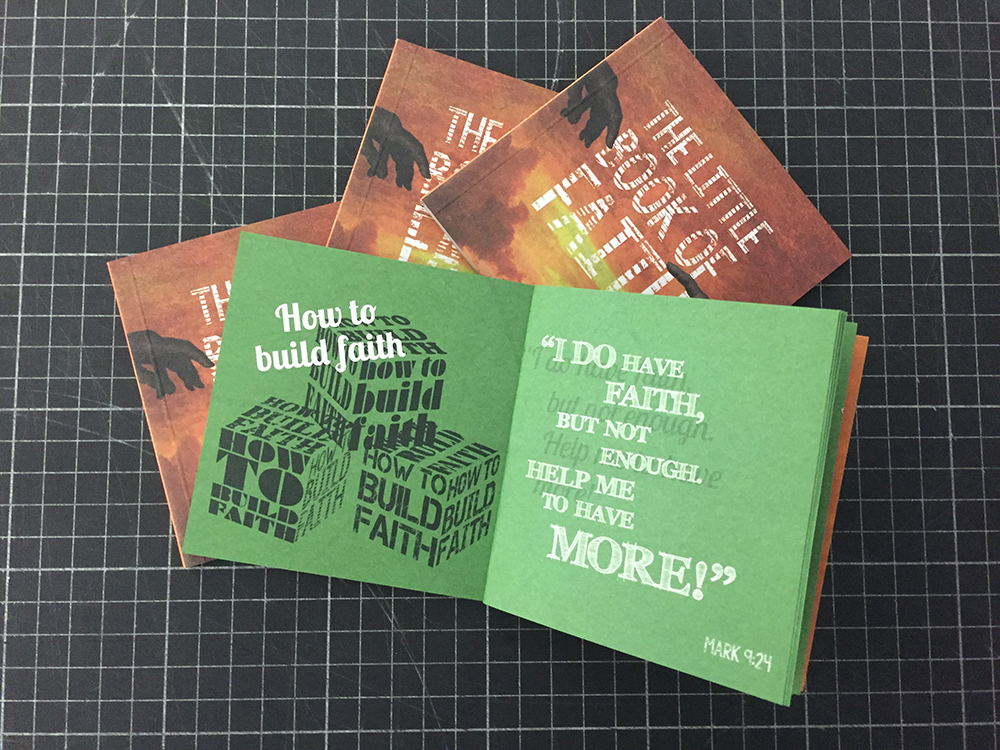 Client: Lifewords
Brief: Design 56 page, pocket-sized book that exists within an existing range. Lifewords were looking for a typographical design to lift the words off the page and compliment the message of the words.
Audience: Teens and young people.
Outcome: We used vibrant colours, fonts, textures and typographical designs to give the Little Book of Faith punch and personality. Each chapter's pages are a different colour: red, yellow, blue, green, purple and orange, which makes browsing the book really enjoyable. Faint textures echo the themes of each chapter whereas the words are arranged to illustrate particular messages.
Stocks were quickly exhausted and it has gone to reprint.